News
New NC3Rs Board members appointed
We are pleased to announce that Professor Paul Garside, Dr David Lovell and Professor Jon Timmis have joined the NC3Rs Board.
They bring with them expertise in a range of fields, including immunobiology, medical statistics and computational biology.
The work of the NC3Rs is overseen by a Board chaired by Professor Stephen Holgate CBE, University of Southampton. This non-executive Board provides advice on our strategy, monitors delivery against the NC3Rs' mission, and ensures that financial planning and risk management is robust.
Members of the Board are respected individuals with a proven track record in relevant research. While they come from a range of professional backgrounds with expertise in diverse areas, they share a commitment to the development of the 3Rs and a proven ability to exercise judgment in areas of science policy.
The NC3Rs would like to thank Terry Priest of the University of Manchester and Carl Westmoreland of Unilever, whose tenure came to an end in 2017. Both have been active in supporting the NC3Rs' work in addition to sitting on the Board.  Terry's contributions have included sitting on a number of CRACK IT Panels and acting as a valuable sounding board for matters concerning refinement and animal welfare, while Carl was Chair of our PhD Studentship Assessment Panel as well as being instrumental in establishing our mathematical modelling workshop and other initiatives relating to replacement.
New Board member biographies
Professor Paul Garside
Professor Paul Garside is a member of the Wellcome Centre for Molecular Parasitology and a Professor of Immunobiology at the University of Glasgow. The key theme of his research is investigating the fundamentals of immune regulation in vivo and applying findings to infectious and autoimmune disease scenarios. He has been awarded funding for his research from a diverse range of organisations, including the MRC, the Wellcome Trust, the Scottish Government and the European Commission. He also has ongoing collaborations with several pharmaceutical companies including Bristol-Myers Squibb, AstraZeneca and Biogen.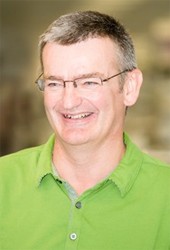 In addition to his research and teaching commitments, Paul is a lead researcher on the Malawi Healthcare Project, a joint healthcare project linking the University of Glasgow and Malawi's College of Medicine to investigate and overcome global health challenges. He is a Fellow of the Royal Society of Biology and the Royal Society of Edinburgh and will be Chair of the NC3Rs PhD Studentship Assessment Panel from 2018.
Dr David Lovell
Dr David Lovell is Reader in Medical Statistics and Associate Dean for Career Development of Research Staff at St George's Medical School, University of London. His research focuses on facilitating the design, analysis and interpretation of a wide range of experimental and observational studies at St George's. He has experience of working in both academia and industry, for organisations that include the University of Surrey, Pfizer, BIBRA and the Medical Research Council. He was also a Postdoctoral Fellow at the National Institute of Environmental Health Sciences in North Carolina USA.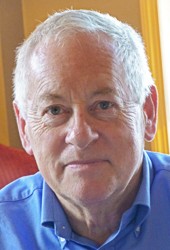 David is currently Chair of the Committee on Mutagenicity of Chemicals in Food, Consumer Products and the Environment and a Member of the Committee on Carcinogenicity of Chemicals in Food, Consumer Products and the Environment. He is also a member of the Editorial Boards of Biomarkers and Mutagenesis.
 
Professor Jon Timmis
Professor Jon Timmis is the Pro-Vice-Chancellor for Partnerships and Knowledge Exchange and Professor of Intelligent and Adaptive Systems in the Department of Electronic Engineering at the University of York. He is also the CEO of SimOmics Ltd, a spin-out company that provides cloud-based tools to advance the 3Rs in testing, understanding toxicological risk and increased transparency of mathematical and computational models.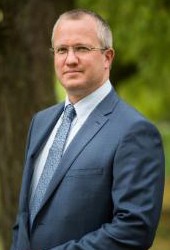 Jon's research is interdisciplinary and revolves around computational immunology and immuno-engineering, using swarm robotic systems as a platform for testing ideas relating to self-repairing autonomous systems. He leads the project team for the Maximise CRACK IT Challenge to develop an integrated web platform for agro-chemical formulation toxicity classification and data sharing.  He is a previous recipient of the Royal Society/Wolfson Research Merit Award and the Royal Academy of Engineering Enterprise Fellowship.