News
New standards for publicly funded non-human primate research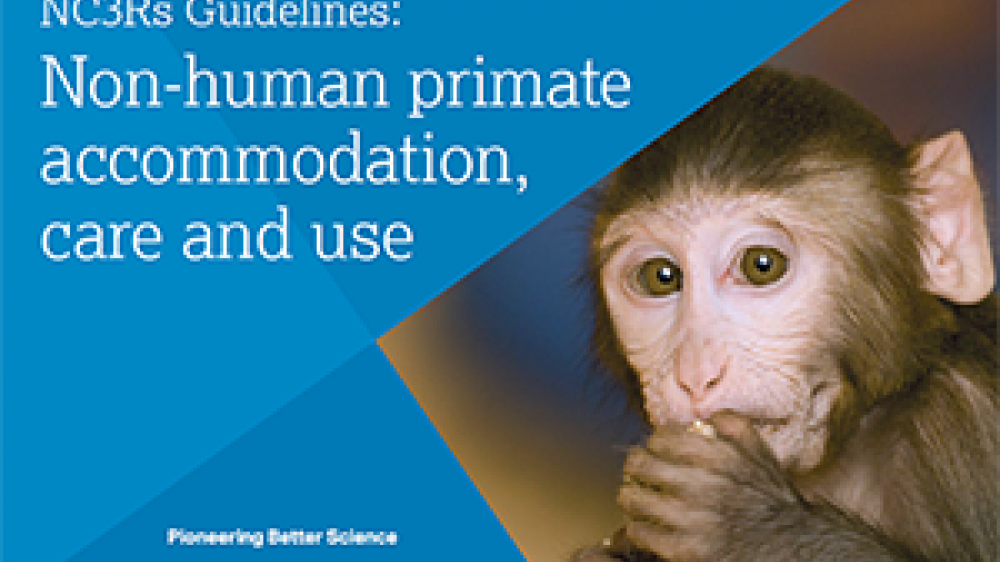 Originally published in 2006, the guidelines set out contemporary good practice in the use of NHPs in biomedical, biological, veterinary and behavioural studies. Since this time, the guidelines have been instrumental in improving the welfare of thousands of NHPs globally through, for example, the provision of increased space, social housing, foraging and animal training using positive reinforcement techniques.
Today we launch a new version of the guidelines, with updated references and links and additional information on experimental design and reporting, environmental enrichment, veterinary care and welfare assessment. This 2017 update also incorporates and replaces the 2004 LASA/MRC document 'Key considerations in the breeding of macaques and marmosets for scientific purposes'.
The guidelines apply to any research involving NHPs conducted in the UK and overseas which is funded by the NC3Rs, MRC, BBSRC, EPSRC, Academy of Medical Sciences, Royal Society, Wellcome Trust or other AMRC charities. Implementation of the principles in the guidelines is a condition of receiving funds from the funding bodies. Compliance is assessed as part of the NC3Rs' input into the peer review processes of the funders and during periodic visits to NHP facilities.
 
The new guidelines will also be used as a reference standard for the NC3Rs review of projects submitted to two non-profit partnerships that have recently joined our peer review and advice service: CARB-X for the development of products against drug resistant bacteria, and CEPI for new vaccines against diseases with epidemic potential.
Printed copies of the new guidelines can be ordered from the NC3Rs by emailing enquiries@nc3rs.org.uk.