News
Outstanding Technician of the Year awarded to John Waters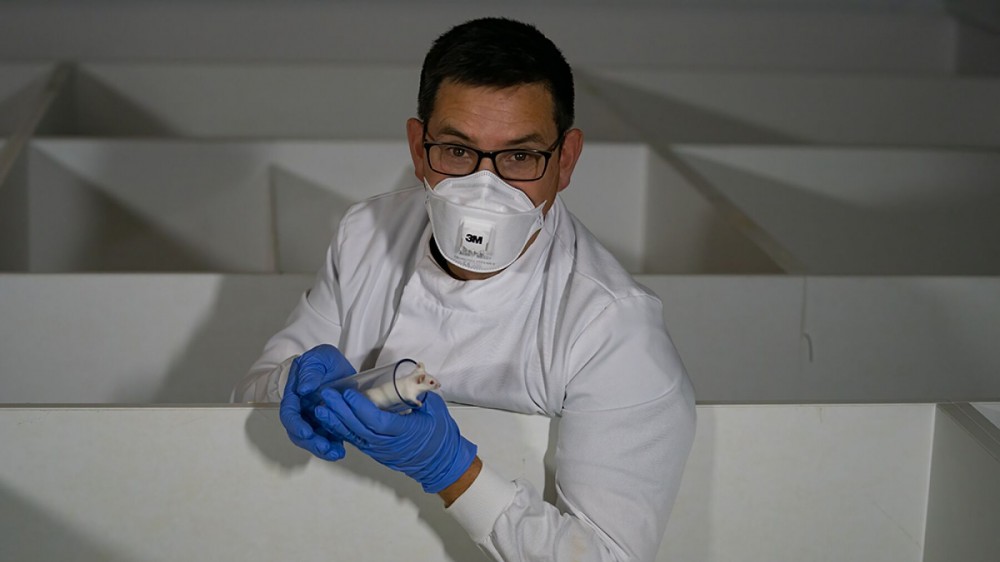 John Waters, Chief Animal Technician at the University of Liverpool has won the Outstanding Technician of the Year award at the THE Awards, widely recognised as the 'Oscars of the higher education sector'.
Shortlisted alongside seven other brilliant technicians from across the UK, it was John's commitment to instilling a culture of care at the University of Liverpool and beyond that impressed the judging panel, alongside his involvement in the development of non-aversive mouse handling methods.
The refined handling methods, developed by Liverpool's Mammalian Behaviour and Evolution group, have the potential to improve the welfare of laboratory mice worldwide and to improve scientific outcomes by reducing stress and anxiety in the animals. John's passion, practical insight and support for other animal care staff have been key in achieving widespread uptake of non-aversive mouse handling across the technician community.
He is a tireless champion for laboratory animal welfare and has shown enormous commitment and leadership in improving the lives of laboratory rodents, and the people that look after them. 
We would like to congratulate John on a very well-deserved award.
To find out more about the non-aversive mouse handling methods, please see our website hub 'How to pick up a mouse'.