Registration Details
Organiser
A cross-European group of 3Rs centres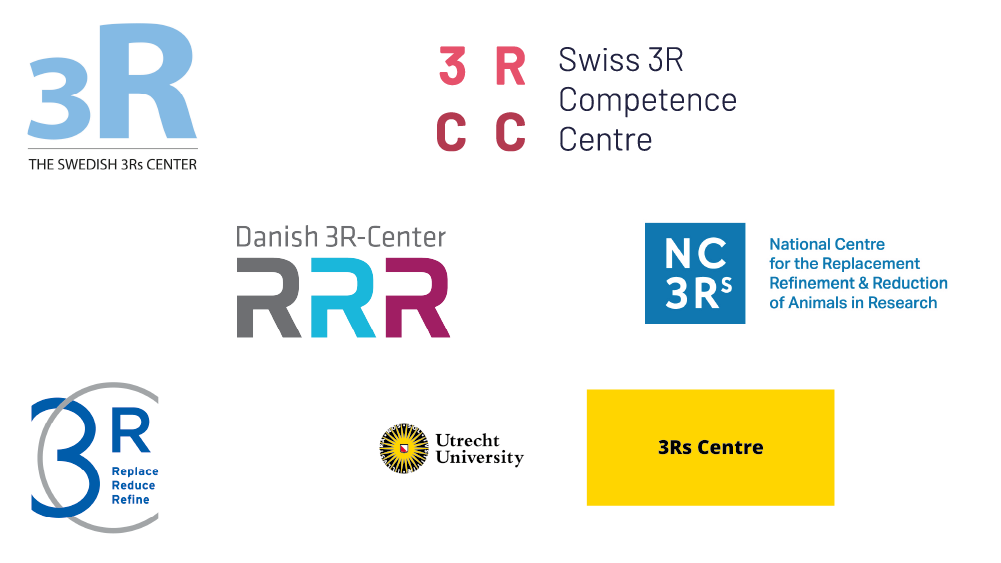 A new webinar series from a cross-European group of 3Rs centres will explore the topic of culture of care. Expert speakers will cover putting a culture of care into practice in different research environments, the issue of compassion fatigue as well as practical advice on how to measure impact and progress.
The series is aimed at animal care staff at all levels, though will be of interest to anyone working day-to-day with research animals. It is a chance to hear from experts from across the field, to pose questions and to be part of wider discussion.
Format and registration
Each webinar will begin at 12.00 (BST) and run for just over one hour. There will be a chance to ask questions during each of the webinars, and there will be a panel discussion at the end of the third and final webinar.
All webinars are free to attend, but we ask that you register in advance.
Translations
This webinar will be translated live into German.
Accompanying case studies
The 3Rs centres have produced a series of case studies to go alongside this webinar series. We encourage animal care staff to use these to consider various scenarios around the topic of culture of care in their own time, for example as part of a team meeting, the introduction below will help to set the scene for their use.
They are available in English, French, Dutch and German in PDF format.
Download the case studies
Certificates
Participants attending the entire webinar series (all three events) will automatically receive a certificate of attendance approximately two weeks after the last session.
When registering your attendance, please ensure to provide your full name as this will be displayed on your certificate.
All certificates of attendance will be issued by Charite 3R. If you do not wish to receive a certificate, please contact NC3Rs enquiries, enquiries@nc3rs.org.uk. Apart from your name and email address no other personal information will be shared with the Charite 3R.
Full programme
7 June: 12.00 – 13.15 (BST)
Introduced by the NC3Rs
An introduction to culture of care
Sally Robinson, CRUK Manchester Institute
How to measure a culture of care
Thomas Bertelsen,  Novo Nordisk
Introducing a set of culture of care case studies
Jeffrey Bajramovic, 3Rs Centre Utrecht (3RCU)
14 June: 12.00 – 13.15 (BST)
Introduced by Charite 3R
On the Responsibility of Responsibility
Stephanie Krämer, Justus Liebig University Giessen
Establishing a culture of care in an industrial environment
Lotte Martoft, Industry consultant
21 June: 12.00 – 13.15 (BST)
Introduced by the Swedish 3Rs Centre
Avoiding compassion fatigue in the animal facility
Megan LaFollette, The 3Rs Collaborative
Culture of Care Charta
Alessandra Bergadano, University of Bern
Followed by a panel discussion facilitated by the Swiss 3Rs Centre focusing around the provided case studies.
Speaker abstracts
Download details of all of the sessions.
Organising committee
Charité 3R
Charité 3R aims to strengthen interdisciplinary and translational research at the Charité – Universitätsmedizin Berlin while improving animal welfare. Charité 3R has organized its aims and activities in three distinct pillars. Pillar I focuses on communication and outreach, aiming at increasing awareness and knowledge about the chances and challenges of alternative methods.  Pillar II provides training opportunities on the 3Rs with a strong focus on young scientists. Pillar III funds 3R research at Charité via dedicated calls that tackle one or more of the 3R areas. The center is financed by the Charité.
The Danish 3R-Center
The Danish 3R-center works to promote the 3Rs in Denmark. It is a collaboration between the government, three pharmaceutical companies and two animal welfare organizations and consists of a board (seven members) and a secretariat (four employees). To promote the 3Rs, the centre collects and disseminates 3Rs information, initiates and supports research within the 3Rs, and collaborates internationally, including hosting an annual conference on the 3Rs.
The Swedish 3Rs Center
The Swedish 3Rs Center is an assembling arena for knowledge and progress when it comes to replace, reduce and refine animal experiments in Sweden. Their aim is to improve animal welfare and reduce the number of animals used in experiments. Their committee is the Swedish National Committee for the Protection of Animals used for Scientific Purposes. The centre is funded by the Swedish Government and was established in 2017.
The Swiss 3R Competence Centre – 3RCC
The Swiss 3R Competence Centre is a non-profit association founded in March 2018 to promote the 3Rs through research, education and communication. It is a joint initiative of Switzerland's 11 top universities, the pharmaceutical industry, the Swiss government and the largest animal welfare association.
The UK National Centre for the 3Rs – NC3Rs
The UK's National Centre for the Replacement, Refinement and Reduction of Animals in Research (NC3Rs) is a scientific organisation dedicated to replacing, refining and reducing the use of animals in research and testing (the 3Rs). Primarily funded by the UK Government, the NC3Rs is also supported by the charitable and private sectors. It works with scientists in universities and industry in the UK and internationally, funding and disseminating 3Rs information and advances to the global community.
3Rs Centre Utrecht – 3RCU
The mission of the 3Rs Center Utrecht (3RCU) is to reduce the use of laboratory animals in research and education. To do so, we follow the three Rs of Replacement, Reduction and Refinement, with a primary focus on Replacement. In addition to providing centralized information about the 3Rs and 3Rs tools, we work closely with researchers to stimulate the development, implementation and adoption of the 3Rs. Our philosophy can be summarized as 'supporting ideas through data', and we facilitate targeted action as much as possible. The 3RCU is an organizational part of the Utrecht Animal Welfare Body and works closely together with TPI Utrecht, which guarantees a good embedding in both research and education.