Blog
Creating a culture of care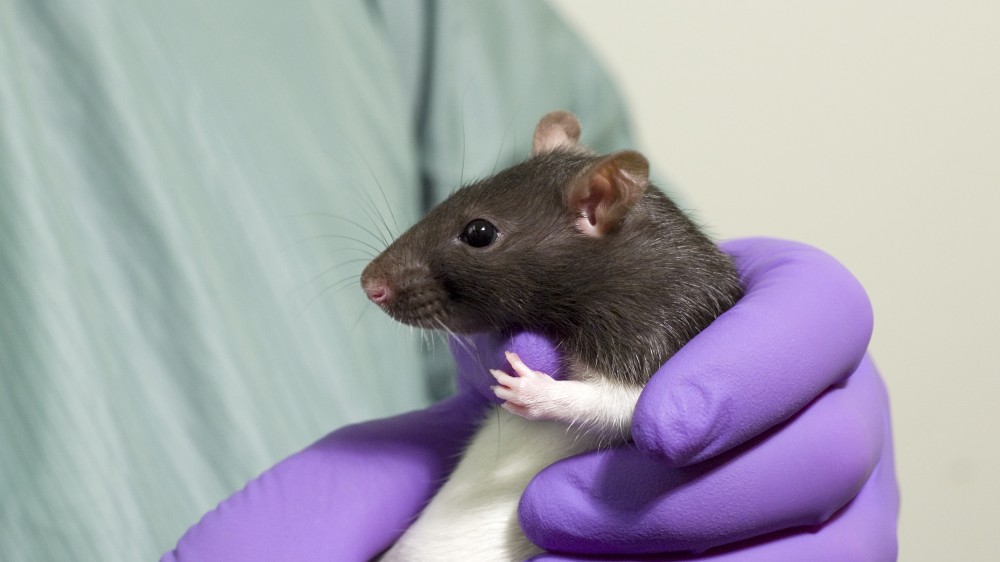 Dr Marilyn Brown, Corporate Vice President of Global Animal Welfare at the contract research organisation Charles River, has many years of experience managing experimental facilities and animal care programmes. 
Here she describes the culture of care at Charles River and gives practical tips for other institutions wishing to follow their lead.
Although there are laws and regulations that govern working with research animals, institutions involved in research, testing and teaching using laboratory animals should strive to go beyond what is legally required and work to establish a 'culture of care' to ensure animals are treated with compassion and respect. Attention to animal welfare is not only good for the animal, it impacts the quality of the science and ultimately the lives of the people and animals that stand to benefit from the research. Creating a culture of care sets the stage for attitudes and behaviors that enhance animal welfare.
Since Charles River's founding in 1947, animal welfare has been at the cornerstone of what we do. One of our core corporate values, "We are committed to the humane care of the research animals produced and used in all Charles River activities," serves as the basis for our culture of care and our Humane Care Initiative. All institutions working with laboratory animals should consider having such a statement from which they can build their culture of care.
Here are some of the programmes we have developed to help foster a culture of care at Charles River. These initiatives can be loosely grouped in the following categories; training, reinforcement and communications, and recognition. I hope you find these ideas useful for generating programmes at your own institution.
Good hiring and training practices
Obviously luring workers with stellar educational and professional credentials is critical, but recruiters also need to attract people that understand the value and purpose of animal research. It makes sense, therefore, for companies to work closely with their human resources personnel to make sure they inform prospective employees about animal welfare and the 3Rs – why they are important and what is expected of employees who work in an animal care facility. This message also needs to be reinforced once the employee is on board. Here at Charles River, we require all new employees – from technicians, PhDs and senior VPs to maintenance crews and accountants – to watch a brief video that reiterates the concept of the 3Rs and the company's commitment to those goals. And we require all workers with specific animal-related responsibilities to undergo mandatory animal welfare training annually. This training is interactive and encourages open discussion. The annual training is followed by each employee re-signing their Commitment to Humane Care and Use of Animals, a document confirming each employees understanding of our core value and their responsibilities for ensuring good animal welfare.
Communication
We have an extensive, dynamic intranet community. Frequently updated, the Animal Welfare and Training Community is an internal global resource for information related to animal welfare and humane care. This information covers all aspects of the animal care and use programme, including archives of training materials like the annual animal welfare training and information about our culture of care and the network of Animal Welfare Specialists (AWSs) across every site. These AWSs serve as liaisons between the Animal Welfare and Training Department and the facility. Regular telephone conferences and webinars with the AWSs serve to keep lines of communication open and foster consistent approaches to animal welfare. Our quarterly newsletters are announced on the intranet home page and are also archived on the community site. Also located on this site are our posters for the "Animal Welfare Begins with You" programme, which describe our expectations for employees coming forward with questions, suggestions or concerns about animal welfare and details for multiple mechanisms for reporting these to management.
Recognition and reinforcement
An effective way to promote a culture of care is by encouraging and rewarding workers for showing a level of conscientiousness, personal initiative and willingness to take on additional projects that support the humane care mission. At Charles River we have a quarterly PAWS (Promoting Animal Welfare and Safety) in Practice program that rewards employees who go that extra mile. For example, a group of workers who stayed on site 24/7 during a blizzard to make sure the animal feed, water and air systems functioned smoothly, or the quick and astute actions of laboratory workers who alleviated stress and pain or flagged an unexplained loss of appetite among laboratory animals. The nice thing about PAWS in Practice is that one's peers can do the nominating. Our annual Humane Care and Animal Safety Value Awards recognise exemplary performance in the area of refinement and our Scientific Innovation Value Awards recognise accomplishments in all areas of the 3Rs. And every year we recognise one employee with Charles River's highest honor – the President's Humane Care and Use Award – for exemplary service.
We reinforce the message of humane care through our series of posters which are prominently displayed in our facilities. In addition, employees renew their commitment to animal welfare by signing the iCare pledge walls at our locations around the globe.
The 3Rs
Institutions can also build a culture of care by recognising activities which advance the 3Rs, such as, introducing the novel strategy of microsampling that reduces the numbers of animals needed, and developing in vitro technologies that reduce the need for in vivo testing. We also created a 3Rs working group to spread the word throughout Charles River businesses; the group uses an internal communications hub (our intranet) to provide information on the 3Rs activities internally and externally. This group worked with other scientists at Charles River to create a 3-module 3Rs training set that is mandatory for all study directors. Topics related to the 3Rs also figure prominently in our regular Scientific Learning and Integration Exchange (SILEX) webinars, which serves as a clearing house of ideas for our scientists. We support Charles River scientific involvement with numerous external 3Rs bodies, such as the NC3Rs, Ninth World Congress on Alternatives and Animal Use in the Life Sciences, and the Scientific Advisory Committee on Alternative Testing Methods.
A culture of care is critical to ensuring the humane care and use of laboratory animals. Such a culture starts with great people, assures their training and sensitivity to animal welfare, reinforces the message of the importance of good animal welfare, recognises excellence and supports implementation of the 3Rs.