Press release
New UK and China cooperation on reducing laboratory animal use
Today the UK's NC3Rs signed a commitment[1] with the China Rural Technology Development Centre (CRTDC) of the China Ministry of Science & Technology to collaborate on promoting scientific and technological innovations in the replacement, reduction and refinement (3Rs) of animals in research.
A signing ceremony took place in London to mark this milestone in international cooperation on the 3Rs which will see the UK and Chinese scientists cooperating on developing novel approaches to the 3Rs.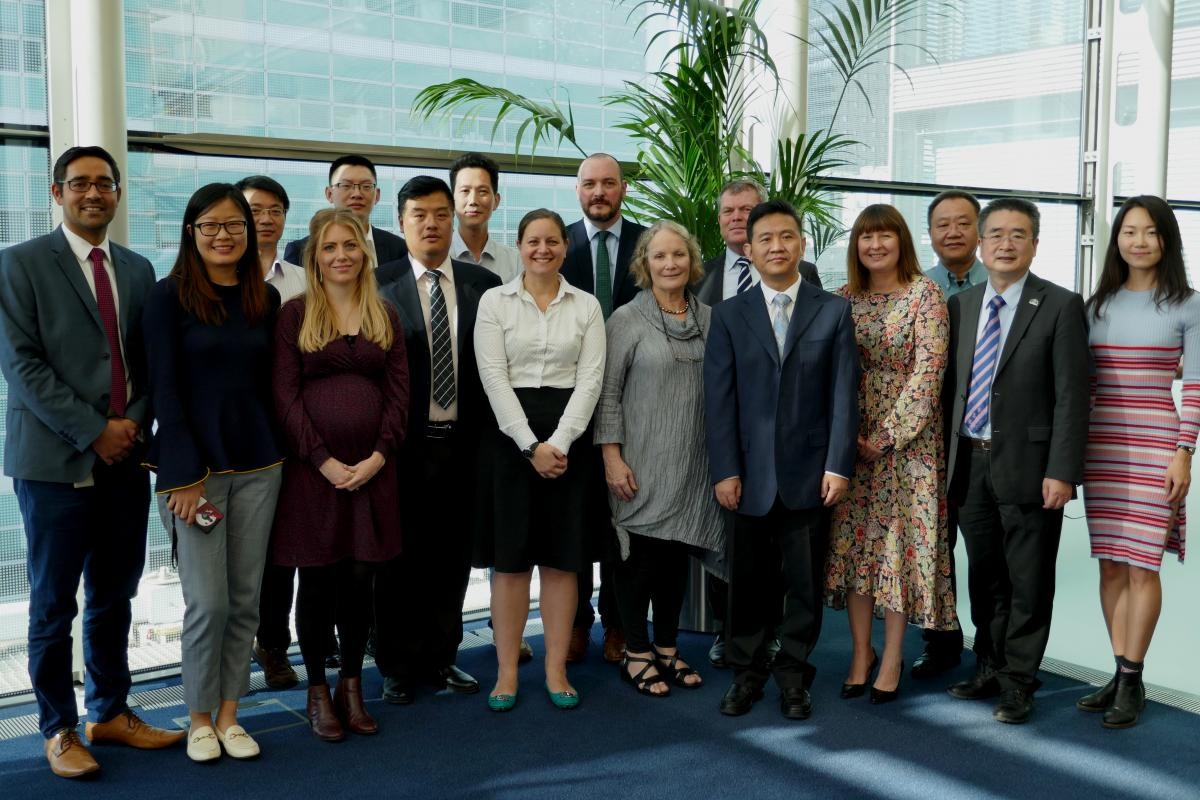 The Chinese Laboratory Animal Science Delegation with colleagues from the NC3Rs. Minister Counsellor Jiang Sunan from Science and Technology Section of the Chinese Embassy in London, Mark Ruglys, Head of Global Engagement at BEIS and Dr Judy MacArthur Clark from the UK Government International 3Rs Programme joined the ceremony.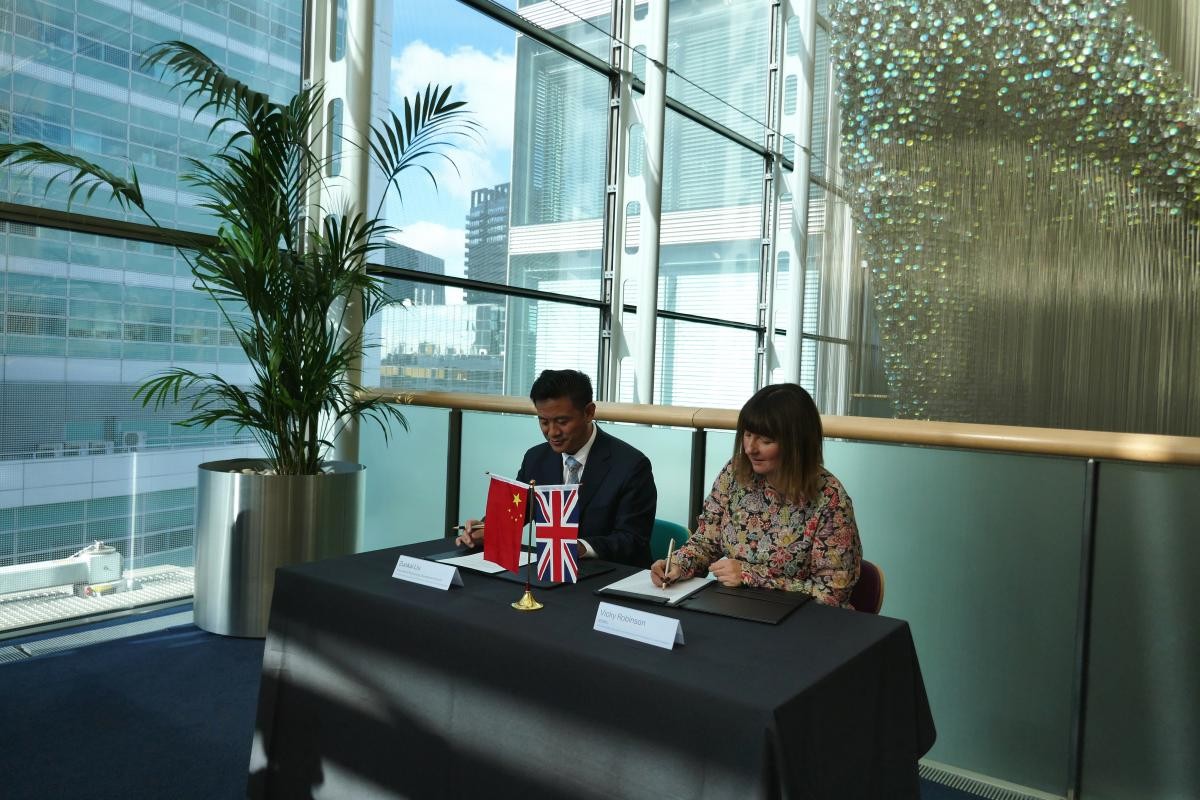 NC3Rs Chief Executive, Dr Vicky Robinson CBE and Dr Zuokai Liu, Deputy Director General CRTDC, signing the commitment.
Dr Vicky Robinson said: "China is becoming a powerhouse for the biosciences and our new collaboration with some of China's leading scientific organisations will ensure that there are unique opportunities for British and Chinese scientists to work together on minimising animal use and improving animal welfare."
Dr Liu said: "This is an exciting opportunity for the Chinese and UK scientists to collaborate in new areas of laboratory animal research and we look forward to deeper and wider collaboration between China and the UK in this area."
This week, representatives from the China Rural Technology Development Centre and scientists from the Chinese Academy of Sciences, China Agricultural University, Chinese Academy of Medical Sciences and Beijing HFK Bioscience Co., Ltd visited the UK to meet with scientists at the forefront of laboratory animal science and the 3Rs at Imperial College London, MRC Harwell and the Wellcome Sanger Institute. The trip was facilitated as part of the UK Government Prosperity Fund which aims to remove barriers to economic growth and development in partner countries.
About the NC3Rs:
The National Centre for the Replacement, Refinement and Reduction of Animals in Research (NC3Rs) is a leading independent scientific organisation dedicated to replacing, refining and reducing the use of animals in research and testing (the 3Rs). It supports the UK science base by driving and funding innovation and technological developments that minimise the need for animals in research and testing, and lead to improvements in welfare where animals continue to be used. It funds research, supports training and development, and stimulates changes in regulations and practice.
Primarily funded by Government, the NC3Rs is also supported by the charitable and private sectors. It works with scientists in universities and industry in the UK and internationally.
Further information can be found at: www.nc3rs.org.uk @nc3rs
About CRTDC:
China Rural Technology Development Centre was founded in 1983 as a public institution directly under Ministry of Science and Technology. Since inception, the Centre has been committed to promoting technological progress for all aspects of rural development in China by maintaining close ties with relevant rural science and technology management authorities, research institutes and universities in China and productive cooperation with World Bank, UNDP and other international organisations as well as relevant research institutes in all countries and regions.  Under leadership of the Ministry of Science, the centre works primarily on material technological projects at the State level, local technological work, high-tech parks, etc.
---
[1] under the Memorandum of Understanding (MoU) on Promoting Scientific & Technological Innovation and Co-operation in the field of Laboratory Animal Science