News
£2 million awarded to advance ophthalmic and osteoarthritis 3Rs research and drug development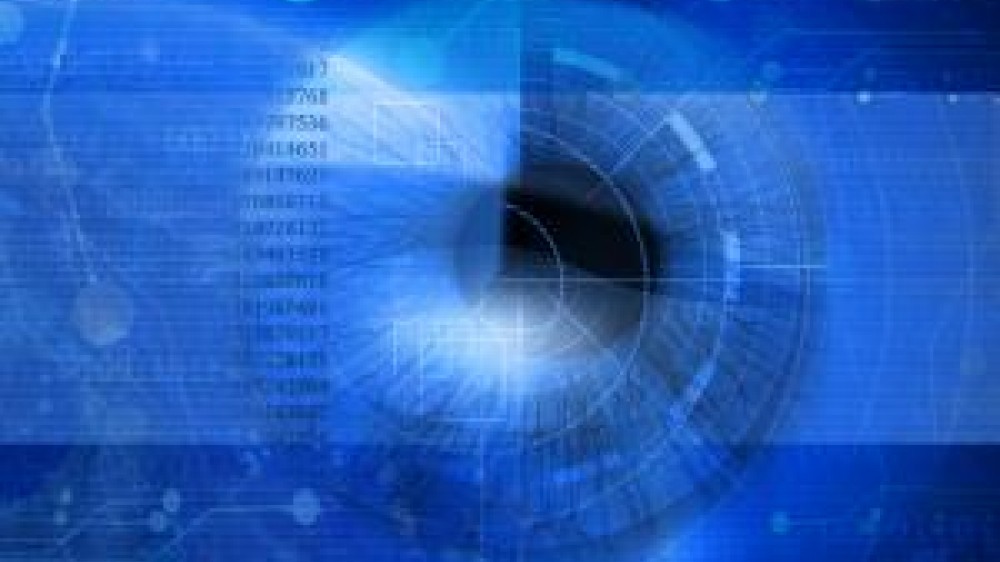 Two teams have each been awarded £1million of funding to deliver Phase 2 of the 2016 CRACK IT Challenges.
CRACK IT Challenges is a competition funded by the NC3Rs that brings together large industries, academia and SMEs to facilitate new business processes and product development that will have a significant impact on the use of animals in research.
The funding has been awarded to solve two Challenges:
Osteo-chip to create an in vitro model to recapitulate the human osteoarthritic joint.
 
Retinal 3D to create a 3D retinal cell model which is physiologically-competent and predictive of human physiology.
The winning teams are led by Professor Lyle Armstrong from NewCells Biotech Ltd (Retinal 3D) and Professor Anne Dickinson from Alcyomics Ltd (Osteo-chip).
Osteo-chip
Osteoarthritis (OA) is a chronic disease that affects the joints, resulting in pain, movement impairment and joint failure. Animal models used for OA research and drug development studies can cause suffering to animals and are limited in their translation to the human disease.  Preclinical OA studies use up to 40 animals per study, with the total number of animals used by a pharmaceutical company per year being in excess of 700.
Sponsored by GlaxoSmithKline and co-funded by Arthritis Research UK and EPSRC, the Osteo-chip Challenge aims to develop an in vitro model of the human osteoarthritic joint to significantly reduce the number of animal models used in OA research and drug development and improve predictivity to the clinic. 
The winning consortium brings together Alcyomics Ltd with Newcastle, Nottingham, Leeds and York Universities to create co-cultures of the human osteoarthritic joint using cell printing and microfluidics. During Phase 1, the team developed a cell printer that was able to reliably deposit thousands of cells per second. They successfully co-cultured printed cells which were representative of the different parts of the human joint and showed that cell phenotype and viability could be maintained over 72 hours. In Phase 2, the co-cultures will be further characterised and the microfluidic device will be developed. A range of chemical or mechanical effects will be used to activate the disease process and drugs will be introduced to evaluate their ability to stop or reverse osteoarthritis.
Professor Anne Dickinson said: 'Development of MA-PODS (Micofluidic Automated Platform for Osteoarthritis Drug Screening) through the Osteo-chip project is a fantastic opportunity to revolutionise the way OA drugs are screened by avoiding the need for animal testing. We are excited by the opportunity to work with the Challenge Sponsors, GlaxoSmithKline, to further develop this innovative technology.'
Retinal 3D
The development of drugs for eye disorders is a growing field with the market for therapies targeting retinal disorders expected to grow to $14.8 billion by 2022. There are no adequate in vitro models that recapitulate the complex structure of the mature human retina, therefore, the majority of efficacy and safety testing in opthalmological drug development is performed in animals (rodents and rabbits). Investigating the ocular safety of new compounds requires at least 20 animals per compound.
To solve the Challenge, the winning team led by NewCells Biotech Ltd, in collaboration with Newcastle and Loughborough Universities and Sunderland Eye Infirmary and Asymptote (now part of GE Healthcare), and supported by Merck, Novartis and Roche (as Challenge Sponsors), will use human induced pluripotent stem cells (hiPSC) to create 3D retinal organoids that more closely recapitulate the structure and function of the human retina, which can be used for large scale disease modelling, toxicology and pharmacology screening to replace the use of animals in the discovery of new ophthalmic drugs.
In Phase 1, the team generated 3D laminated human retinae containing all of the major cell types that formed functional synapses, responded to light and electrophysiological stimuli, and accurately identified two compounds known to be toxic to the human retina. In Phase 2, the model will be developed further through incorporating microglia and adaption to rodent and primate derived iPSC, optimising the cryopreservation process to ensure the organoids are accessible worldwide and extending the compound screen to validate the model as a tool for efficacy and toxicity screening.
Professor Lyle Armstrong said: 'The generation of functional 3D retinal organoids from human induced pluripotent stem cells provides the missing link between compound screening and clinical trials and have the potential to replace the use of animal models for efficacy and toxicity testing. These 3D retinal organoids can also be derived from patients, providing in vitro disease models to avoid the generation of animal models with targeted mutations.'
Dr Vicky Robinson, Chief Executive of the NC3Rs, said: 'We are excited to fund two multidisciplinary teams, working in close collaboration with the industry Sponsors, to deliver these CRACK IT Challenges with a focus on developing human relevant test systems. The ability to recapitulate the complex structure and function of human tissues in vitro will provide industry with more predictive tools for disease modelling and drug efficacy and toxicity testing, reducing the reliance on animal models'.
The NC3Rs CRACK IT Challenges competition funds collaborations between industry, academia and SMEs to solve scientific challenges that impact the 3Rs through developing new marketable products or by improving business processes. The CRACK IT Challenges competition is run using the SBRI process which is supported by Innovate UK. Sponsors are usually from large pharmaceutical, chemical or personal care product industries, research charities or academic institutions, which help define the Challenges with the NC3Rs and provide in-kind contributions and expert advice to the winners. The competition is run in two phases, with funding for six month proof-of-concept studies awarded in Phase 1, and a Dragons' Den-style interview to select the Phase 2 winners who will receive full funding for three years to solve the Challenge.