News
Over £1 million awarded to new PhD Studentships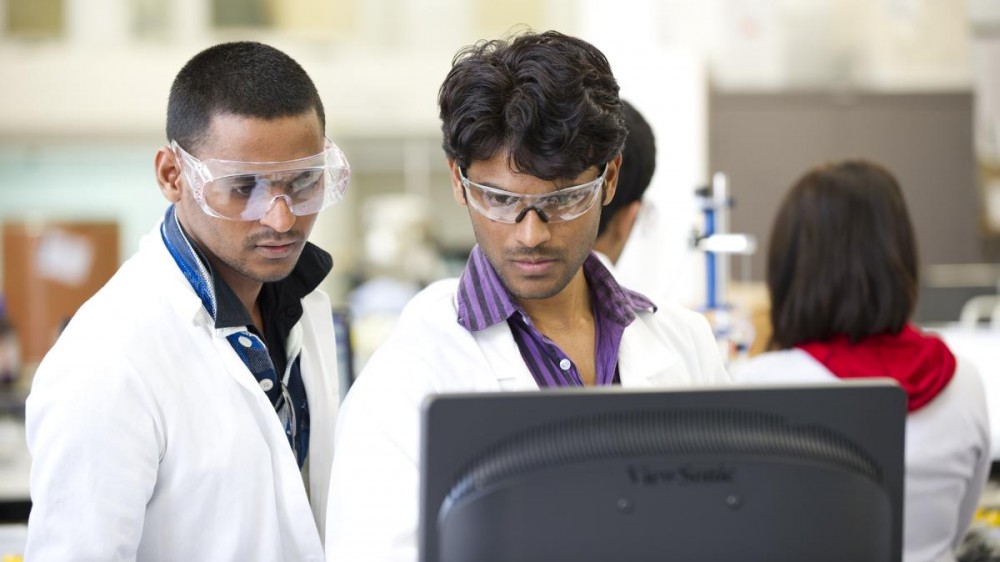 We are pleased to announce we have awarded £1.08 million to twelve new PhD Studentship projects, embedding the 3Rs in the training of the next generation of scientific researchers.
This year we accepted applications for four-year standalone projects, in addition to our existing three-year awards, to enable further development and validation of 3Rs methods. This will help to ensure these methods have a long-lasting legacy beyond the award term, continuing their application in the supervisor's laboratory and enabling uptake in other research groups and institutions.
Newly funded projects include a systematic evaluation of novel and existing Schedule One euthanasia methods for laboratory birds, which will fill the current knowledge gap and inform the refinement of protocols. We have also made an award that will combine two methods developed using previous NC3Rs funding, enabling early developmental processes to be studied in gastruloids cultured on a synthetic hydrogel. Animal-derived Matrigel is predominantly used to provide the extracellular matrix components required to study these processes, but its variability limits current in vitro methods as alternative models.
We also made two joint awards with the BHF to achieve 3Rs impacts in cardiovascular research. The first award will use Drosophila to evaluate a bioinformatically informed panel of genes, with the aim of exploring genetic components in the early stages of heart disease. The second award will further develop a microphysiological system to allow real-time analysis of fibrinolysis, the breakdown and prevention of clots in blood vessels.
NC3Rs PhD Studentship awards are made directly to the Principal Supervisors. Interested students should contact the respective supervisors. For full details, including how to apply, visit the Studentship vacancies page.
Awarded Studentships
Dr Cinzia Allegrucci, University of Nottingham - Human stem cell models of de novo tumorigenesis to replace the use of animals for the study of cancer initiation (48 months)
Dr Shoba Amarnath, Newcastle University - Efficacy of artificial imprinted antibodies in driving unwarranted immune responses (36 months)
Dr Marc Busche, University College London - 3D patient-derived organoids: A viable and complementary model to study neural system dysfunction in Alzheimer's Disease (36 months)
Dr Philip Elks, University of Sheffield - Modulating macrophage phenotypes during infection in zebrafish (36 months)
Dr Hanna Hartikainen, University of Nottingham - Refinement of pre-exposure programs to reduce the use of fish in proliferative kidney disease monitoring in aquaculture (48 months)
Dr Eva Kevei, University of Reading - Investigation of dopamine transporter dysfunction linked to DAT/SLC6A3 mutations in CRISPR-Cas engineered C. elegans and patient derived iPSCs (48 months)
Dr Andrew Leach, University of Manchester - High fidelity computational approaches to exploit new structures of cardiac ion channels (36 months)
Dr Jessica Martin, University of Edinburgh - Ensuring humane deaths for laboratory birds (48 months)
Professor Cathy Merry, University of Nottingham - Exploring the role of matrix encapsulation on early developmental decisions using non-animal sourced hydrogels (48 months)
Dr Gemma Walmsley, University of Liverpool - Embryonic zebrafish models of HACD1-deficiency to replace mammals in congenital myopathy and lipidomic research (48 months)
Joint BHF-NC3Rs Studentships
Dr Nicola Mutch, University of Aberdeen - Modelling of thrombus dynamics in a microfluidic 'vasculature' (36 months)
Professor Andrew Trafford, University of Manchester - Drosophila based screening to replace mammalian systems to identify the functional role of candidate genes in controlling muscle dyadic architecture (36 months)